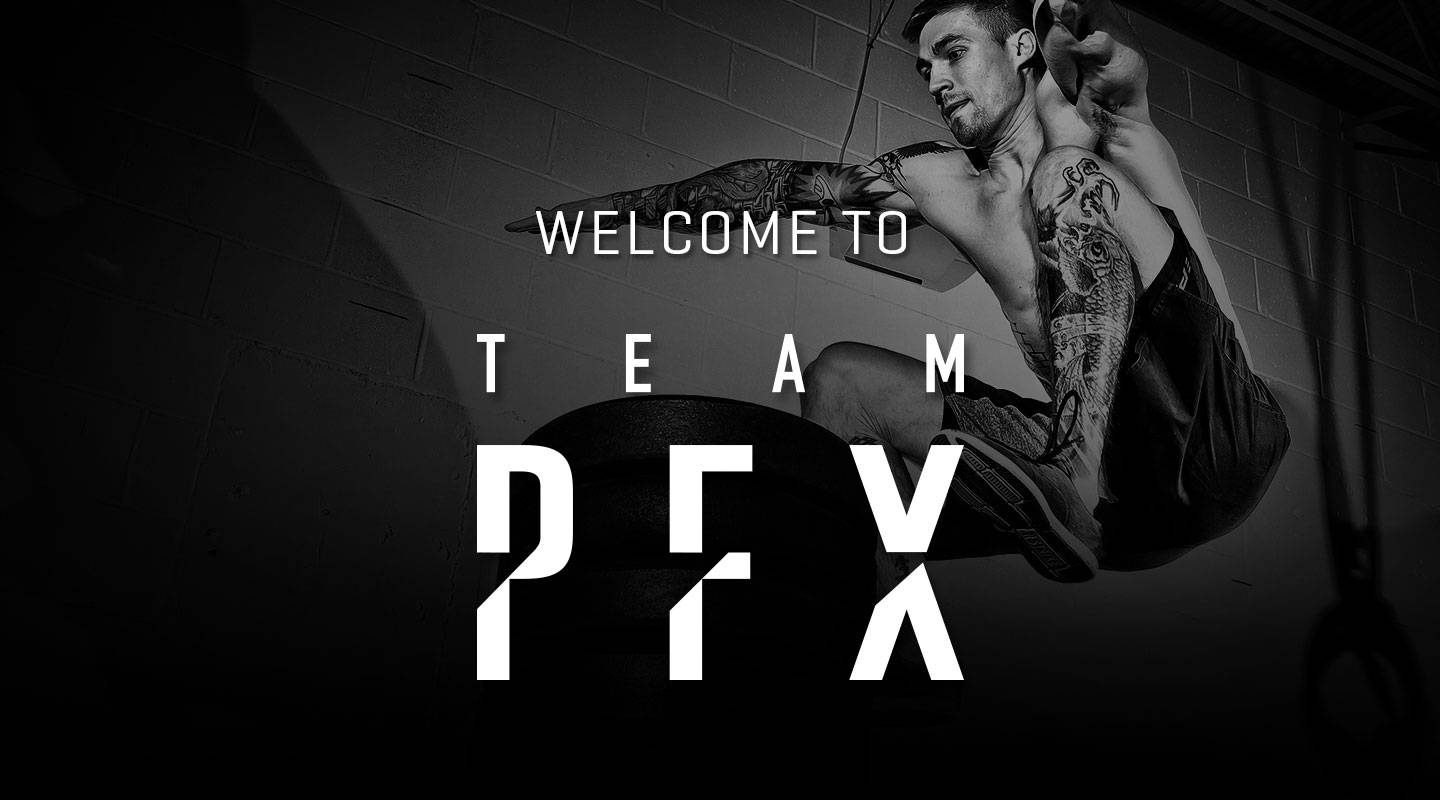 Welcome to Team PFX, a group of elite coaches, trainers and fitness enthusiasts dedicated to educating, inspiring and motivating every PERFORMIX customer.
Team PFX is community united in the quest for greatness in both fitness and life. We believe that fitness and health are central to achieving goals inside and outside the gym. We are relentlessly focused on our goals.
As part of this elite community you will network with other trainers, connect to knowledgeable experts, build your own profile and be in a unique position to motivate and inspire others.
Team PFX is your platform to grow yourself and inspire others to become #PerformixDriven.
STEP 1
CREATE
CREATE YOUR TEAM PFX PROFILE
Log in or create an account on performixdriven.com using the same email address you used to register for Team PFX. Once logged in you can upload a profile photo in the Manage Team PFX Membership section of your account.
STEP 2
JOIN
JOIN THE COMMUNITY
As part of Team PFX you have exclusive access to an elite community via Slack (teamperformix.slack.com). Look out for an email invite.
This is a space for you to ask questions about the program and Performix products, to network and meet other like minded driven athletes.
Use this community to share knowledge, join the conversation, find other team members near you and connect in person to work and train together.
STEP 3
BUSINESS
BECOME LEGITIMATE
Complete your set-up by filling out and returning the ACH and W9 forms.
After all your official paperwork is processed, you'll receive a personal use discount for 30% off on performixdriven.com, so you can live a #PerformixDriven lifestyle year-round.
Update your social media bios to include #TeamPFX and your referral link and/or code to promote your favorite PERFORMIX products and help your friends and followers get to work.
You can do this in two ways:
1) Share exclusive Team PFX stacks:
Curated stacks made to crush specific goals:
Crush Your Goals

Complete Fitness

On the Go

Wellness Warrior
2) Share your personal Team PFX code:
Share your personal discount code to give your friends and followers 10% off at performixdriven.com. You'll earn commission any time someone shops using your code.
STEP 5
EARN
GET THAT MONEY
Earn every time someone shops using your unique link or code.
Commission for a given sale is based on total revenue from the past 30 days. Commission is assessed on a rolling 30 day period. Commission will be paid out monthly. There is a minimum payment threshold of $25.
If you are a U.S. Military Veteran or actively serving, your sales revenue will support FitOps Foundation to help veterans start their careers in the fitness industry.